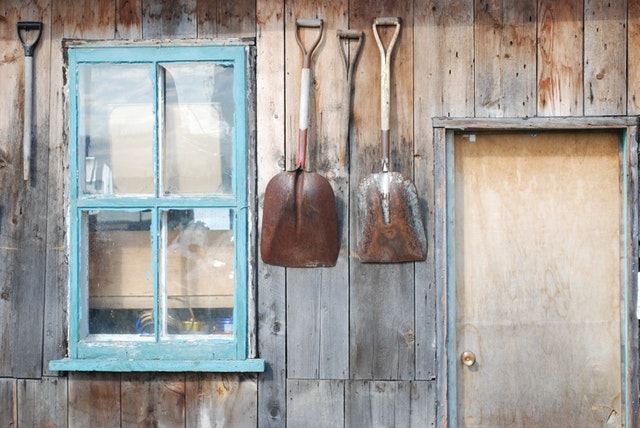 If you own a commercial or industrial property, there is no escape from snow plowing as long as you work in London or the other snow gripped parts of Ontario. Every winter, citizens of Ontario face their worst nightmare when snow removal becomes a part of their daily schedule. Under such circumstances, having a set of reliable and must have snow removal tools can be a real relief.

The Snow Joe iON18 Ion Snow Blower
The Snow Joe iON18 Ion Snow Blower is an amazing tool that can cut close to an 18-inch path through 8 inches of snow without trouble at once. It uses a rechargeable battery which can run for almost fifty minutes. The chute is on a 180-degree rotational base which helps you to direct the snow's direction. It is one of the quietest snow blowers available in the market.

G4
Whoever said that shovelling snow in London, Ontario is equal to a series of back pain episodes has clearly not heard of the G4. The G4 comprises of three handles, one for pushing and two for lifting, which helps you to easily shovel snow without victimizing your back. It also has a footrest which helps you to get extra power to break stubborn snow or ice even from a ditch.

Leaf blower
If you were using your leaf blower only for the fall, you just missed out on its multifaceted use. Leaf blowers are excellent tools for blowing off light, fluffy snow off from your walkway.

ATV snow plow kits
If you are one of those who likes riding around in their ATV plow, then the Warn ProVantage 50-inch straight plow blade is your perfect companion especially when you want to get the snow plowed fast and efficiently. The plow size ranges up to 72 inches making your plowing fast, easy and effective.

Avalanche snow removal tool
No one fancies climbing on top of a snow-clad roof to clear it. Not only is it highly impractical, but it is also a dangerous proposition. Thanks to the Avalanche snow removal tool, it is a convenient and safe tool which can pull down all the snow from your roof 12-foot long pole that helps you to reach snow while standing safely on the ground. And did we mention that the snow clearing looks like an avalanche falling from your roof?

Seed spreader
With spring around the corner, you may have already brought out your seed spreader from the garage to once again plant seeds for the summer around your commercial building. But did you know that your seed spreader does not have to sit idly in the winter? It can double up as a salt mix spreader during winters and do the job quite impeccably.
Simple tools like these can help you get rid of your snow and ice woes in London, Ontario winters. But it can be herculean to get rid of snow if you are looking to clear large amounts of snow scattered across your big industrial property. Thankfully, Doug's Snowplowing can help with their expert cleaning techniques and tools. With their state-of-the-art ploughing services, Doug's Snowplowing is helping many people in London to stay safe from freezing winters.